Cases
E-OFFICE
The story of e-office founder: Roland Hameeteman
e-office believes in the power of people. Since 1991, driven by this belief, they have been ensuring that employees, teams, and organizations collaborate optimally. How? By putting people first. e-office wanted to bring their story back to its core, back to the 'why' of e-office: empowering people with the help of IT. They asked us if we could assist them in reshaping their identity, website, and marketing strategy. We can. Therefore, we conducted a complete rebranding.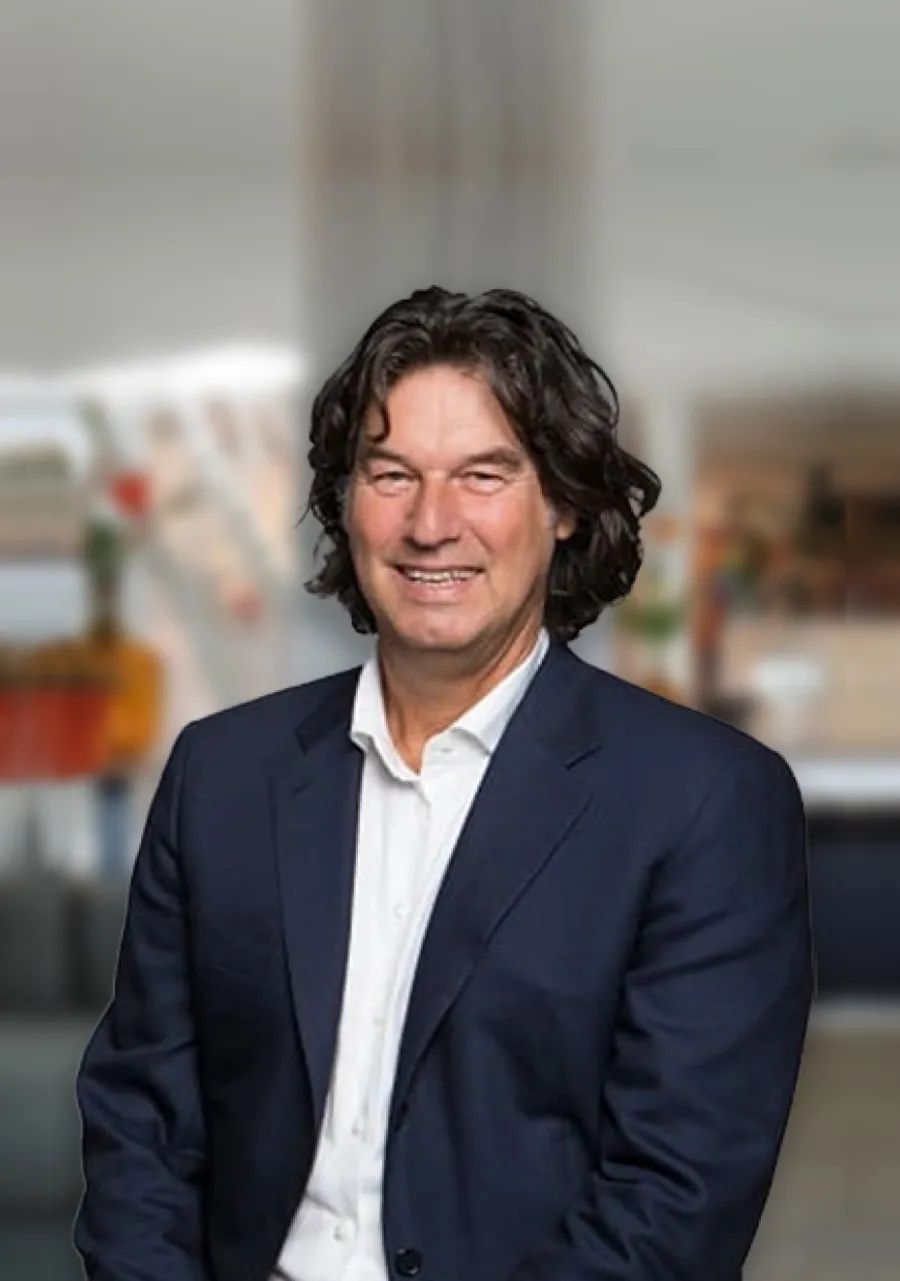 PUT
PEOPLE
FIRST
BRINGING THE STORY BACK TO THE CORE
The origin of e-office, according to founder Roland, brings us to his college years: "During that time in my life, I was in a high-level rowing team. Together, we worked towards one goal: the 1976 World Rowing Championships. I was already fascinated by seeing what people are capable of to deliver high performances and the high commitment that can exist within a team. When I started working for the first time, I discovered that, in my opinion, there was put too little effort in people's potential in the business world. I felt dissatisfied with the way I was working back then and wondered why that was. In colleague Rutger Stekelenburg, I found a like-minded person. For years, we discussed every Wednesday night about where we were in life, how we looked at certain situations, and how we could bring about change. We wanted to show that things could be different. And that turned out to be the birth for e-office."
Clear goal
Roland has a clear goal in mind; he wants to transform organizations into people-centric entities. Why? So that the potential of people is optimally utilized. Technology is a facilitator in this process. And that mindset and determination perfectly align with that of UBO.
People-Centric Organizations
The idea for e-office started for Roland and Rutger out of dissatisfaction with the way of working in organizations. "Our goal was – and still is – to develop people-centric organizations. But in 1991, entrepreneurial Netherlands was not ready for that yet. So, we set up a training center for end-users, where we taught them how to use PCs. During breaks, we told them what we were genuinely interested in: improving how people collaborate using software. The complexity of this concept is that you can't just press a button to make it happen. Because to make a person flourish, you also need to think about the technology and the environment in which someone works. I believe this is necessary to create a safe, supportive environment in which creativity can thrive, and you can achieve top performances," Roland explains.
And nowadays? Is entrepreneurial Netherlands ready to transform their company into a people-centric organization? Roland: "In the conversations I have now, you can tell that society is ready to think differently about work. They desire a good work-life balance. This is also due to Covid-19 because it forced us to work differently. In addition, technological possibilities are much better than 30 years ago, and there is a shortage of employees in the job market. Companies must now listen to the labor market to win the war for talent. Traditional forms of entrepreneurship no longer work; you must organize things differently. Organizations must find a new balance between wanting to be in control and making the most of people's creativity. I would like e-office to play a leading and inspiring role in this and find the right form of a people-centric organization. If the market sees us as a significant player in this, I would really appreciate it!"
Completely unexpectedly, in 1999, e-office became the most attractive employer in the Netherlands. We ranked above KLM, Andersen Consulting, and Cap Gemini;
Our idea is confirmed by Microsoft, as they are now heavily investing in employee experience;
The arrival of CEO Jasper Snijder. He brought a lot of board experience, allowing us to lead e-office to great heights together.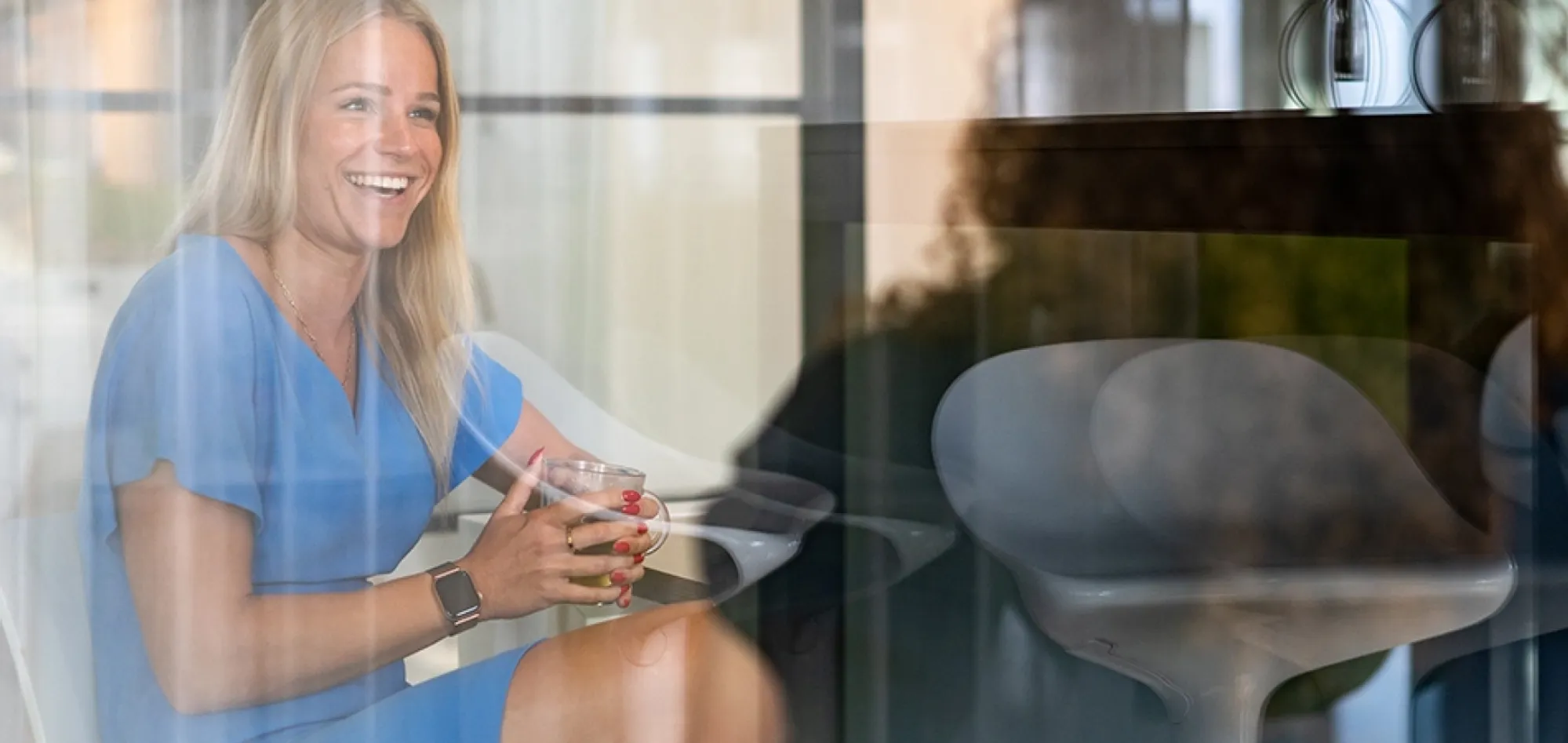 The brand identity video of e-office was filmed during the COVID-19 era. It was quite a challenge, but it also sparked our creativity! Following the "put people first" philosophy, we convey the story by placing the people at the forefront. They explain what e-office does, what "put people first" means to them, and show a glimpse of their lives. Because people are not just employees; they are people.
Gaining competitive advantage with a powerful brand identity
What kind of company are you? For your customers and your employees? It's a question that Roland has often asked himself in recent years. "In the beginning, we positioned ourselves as an IT company purely to gain recognition and familiarity with our customers. Deep down, I knew very well that e-office is not an IT company, but an organization where IT is crucial to maximize people's qualities. But how do you clearly, distinctly, and unambiguously convey that to your customers and employees? The arrival of Veerle Huinen, a marketing and communication specialist, and the collaboration with UBO have played a significant role in that," Roland explains.
Leading the way in a competitive market thanks to UBO
He continues: "Together with UBO, we looked at who e-office is, what we stand for, and so on. Based on our stories, UBO launched the 'put people first' philosophy and positioned us in the market differently than we did for all those years before. Thanks to our unique brand identity and the way UBO continuously activates it through our website and marketing, we are now leading in a competitive market."
The process
How does such a process work? It starts with sharpening e-office's story. A story that has been around for about thirty years. Powerful. Adventurous. And still very relevant. With the slogan 'put people first,' we lay the foundation for their storytelling, summed up in three words. We use the fingerprint as a visual guideline – an icon that speaks volumes. Next, we determine the marketing strategy. We make sure to incorporate the 'put people first' philosophy in every customer touchpoint. We also provide input on the optimal collaboration between sales and marketing. Finally, we develop the website and all the marketing tools needed to execute the strategy optimally: designs, blogs, SEO, ads, and a powerful video in which the people of e-office take center stage.
A website full of smart techniques
The e-office website is loaded with smart techniques, and Google appreciates it. The scores in the overview below show why we're proud of it. What do we do to achieve such high scores? Various things. For instance, we introduced something new on the homepage: a chatbot that helps visitors find the information they need. As a result, scrolling on the homepage is a thing of the past. The accessibility is very high due to this. Such smart solutions are interesting for any organization concerned with making their website accessible to various target groups.
We also built the website with lightning-fast technology, resulting in a response time of 0 between different pages. It can't get any faster than that. Of course, the website is loaded with the identity. All content and visuals tell the same story: put people first! Lastly, the e-office team is a prominent part of the branding through custom photography. This makes it pure, real, and sincere. And, above all, it reinforces the slogan by proudly showcasing their own people.
If you want to stand out in a competitive market, outperform your competitors with a killer marketing strategy, turn your website into a lead machine, or engage candidates with a compelling recruitment video, you can do that too! Contact us and we'd be happy to assist you.
"Deep down, I knew very well that e-office is not an IT company, but an organization where IT is crucial to maximize people's qualities."